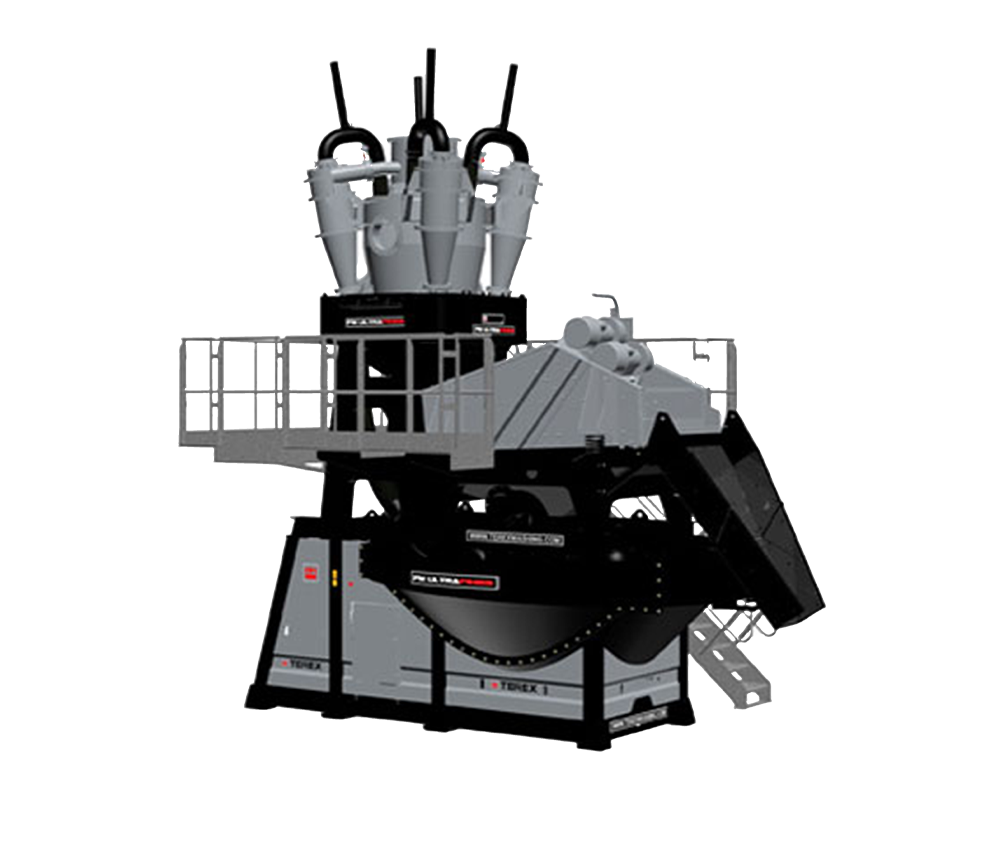 Why Choose this product?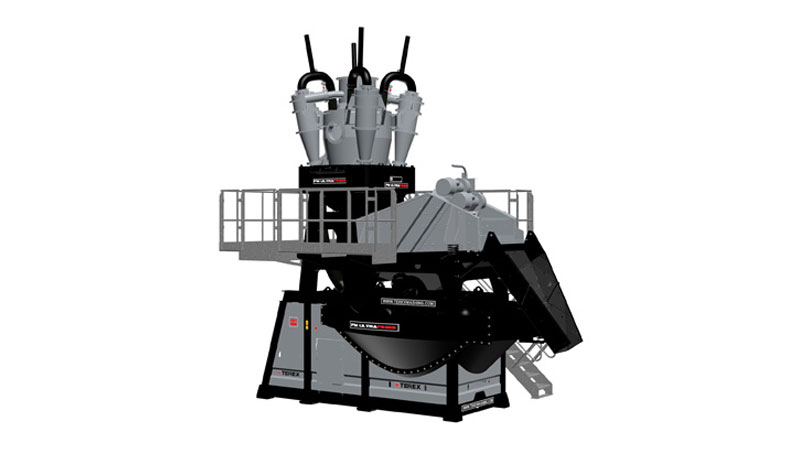 The Terex® FM Ultra Fines™ is a crucial step in efficient management and recovery of ultra fines sand from waste water streams, produced from washing processes.
This ultra fines sand recovery unit can process up to 450m3 per hour of slurry recovering material as low as 40 micron, thus reducing the volume of solids reporting to storage ponds or water treatment plants.
Download Brochure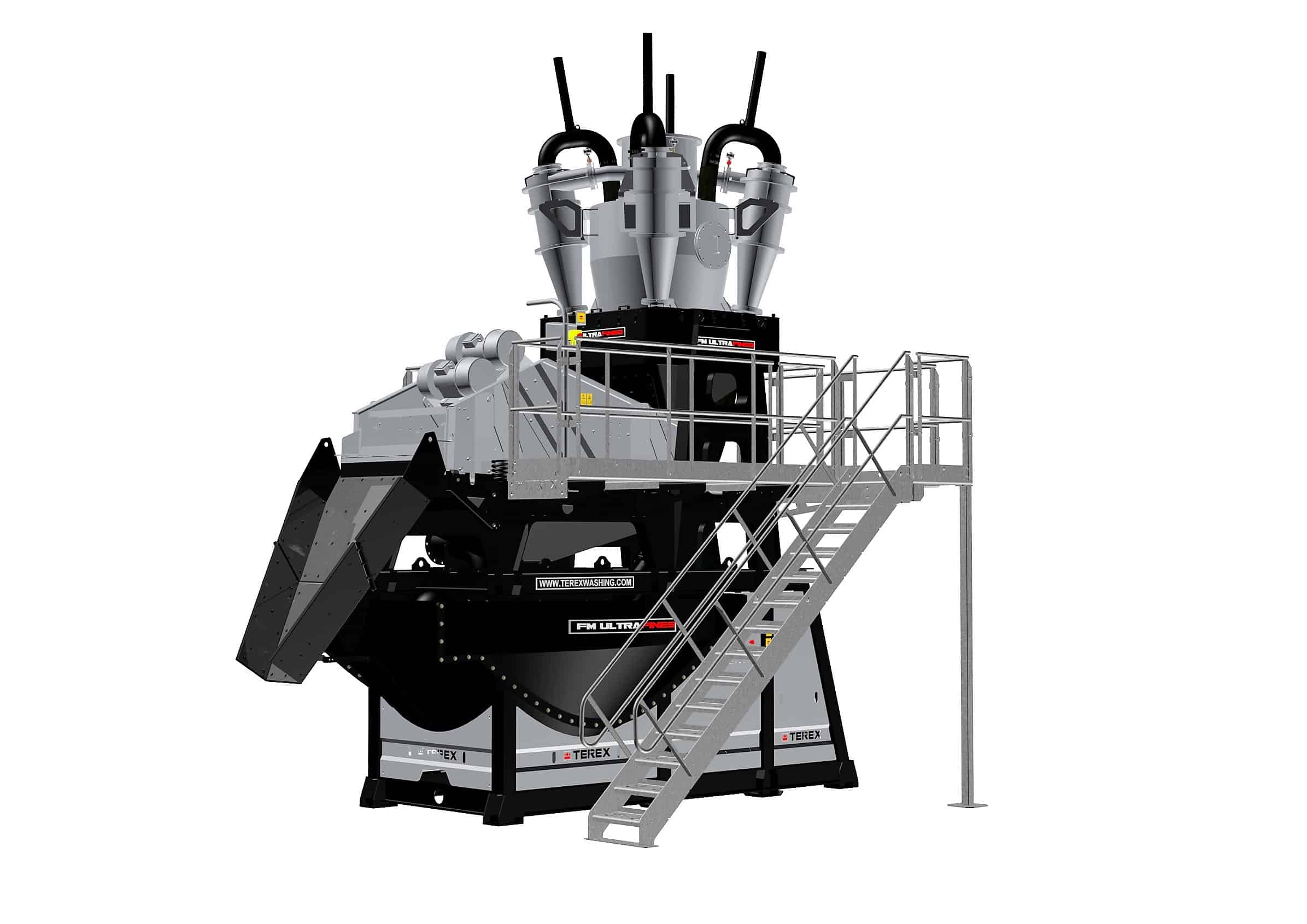 Key Features
Large volume conical tank with bolt on sides
Removable chassis cover panels for improved serviceability
Accessible lined pump and motor
Cyclone array with easy access catch boxes
Standard 8×4 Dewatering screen
Fully galvanized, reversible walkways
3 Pump options available, dependent on application
Download Brochure
PLEASE BE SURE TO CHECK OUT ENTIRE WASHING RANGE
DW Range
Whilst primarily applied for dewatering with retained fines, Terex dewatering screens are capable…
FM Bucket Wheel
The Terex® FM Bucket Wheel range of sand classification systems are highly efficient dewatering…
Subscribe to our newsletter