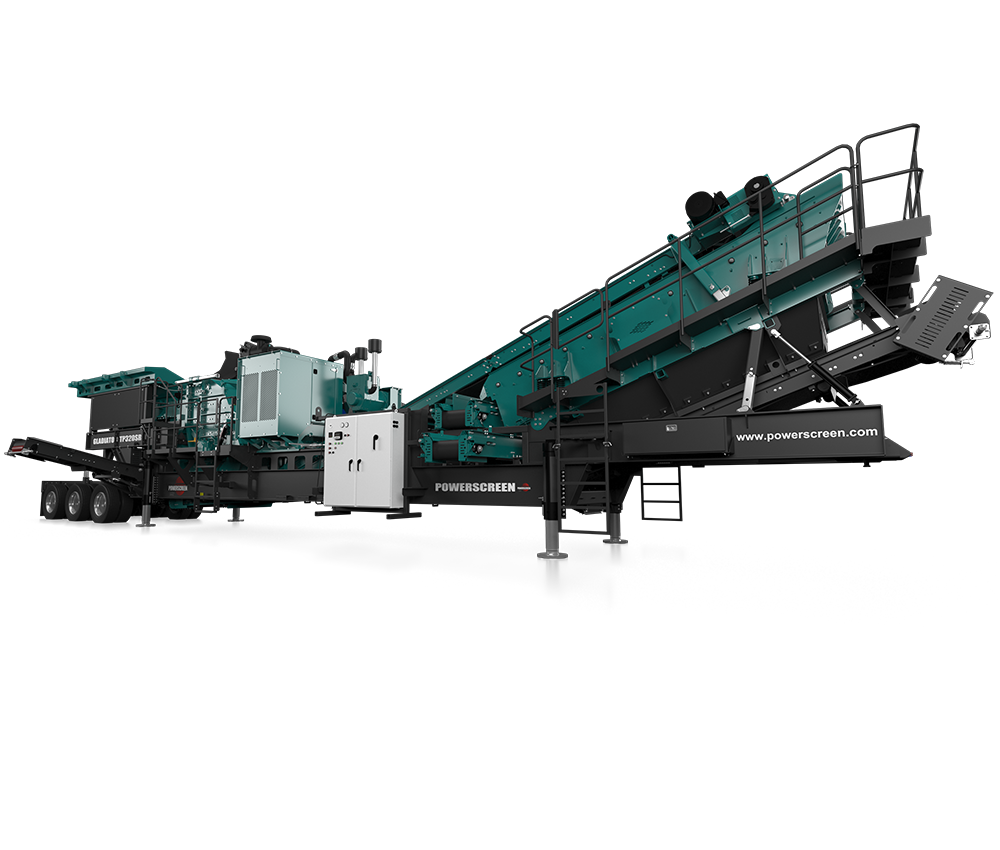 Why Choose this product?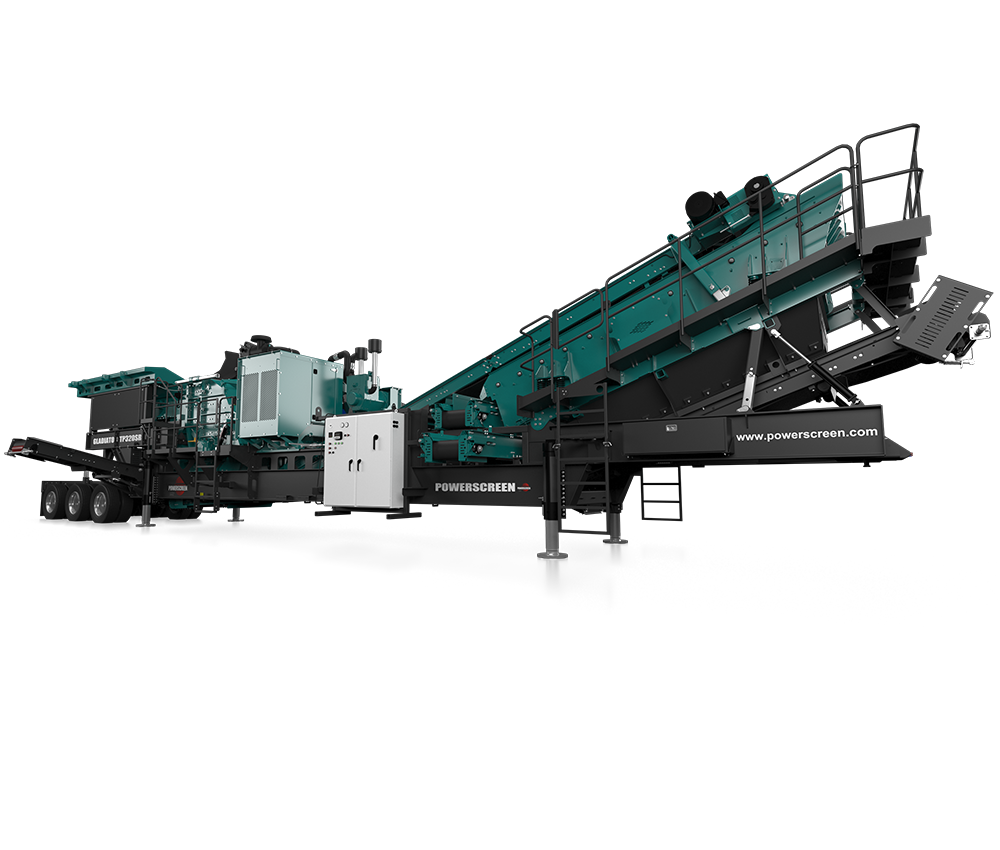 The Gladiator TP320SR is a new hybrid-electric drive, wheeled, closed-circuit impact crusher.
This portable closed-circuit crushing and screening plant combines the might of the Trakpactor 320 impact crusher with the Chieftain 1700 2 deck inclined screen for recirculation.
The crusher is hydraulic clutch driven direct from a 350hp Scania diesel engine. All other components are electrically driven from the 150kw generator. With its large screenbox, wide conveyors, and low maintenance electric drive components, this is a highly productive, high value plant.
Download Brochure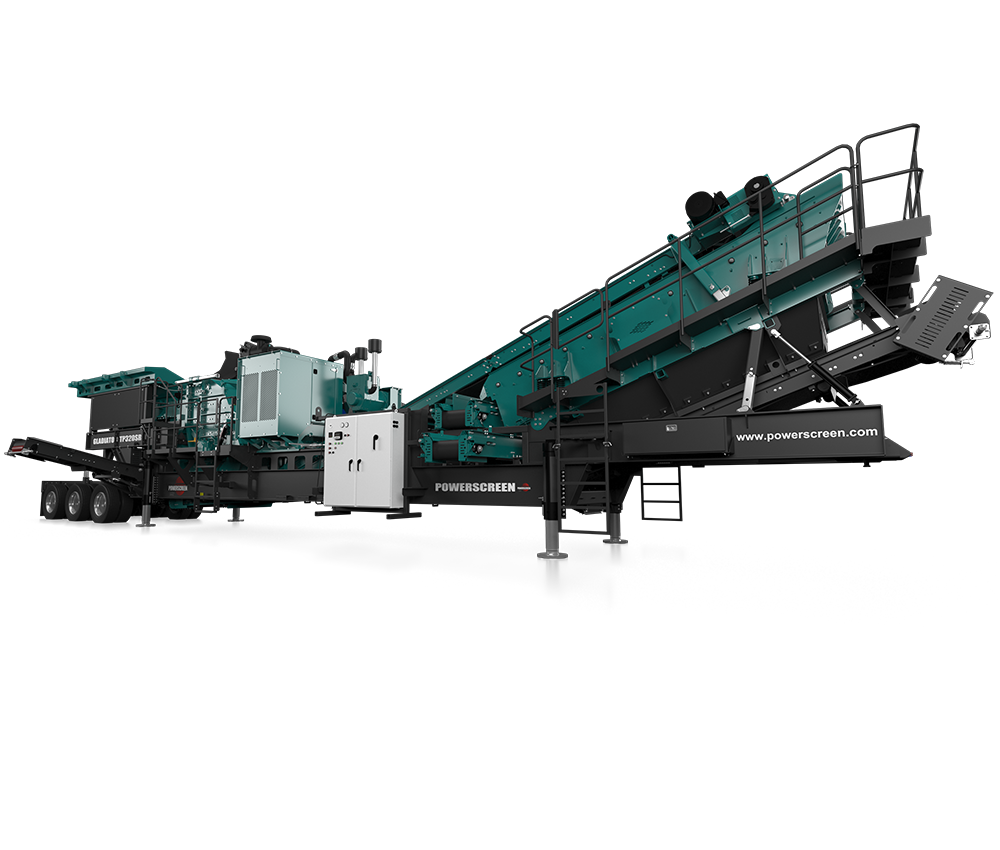 Specification
Output Potential Up to 353 US tph (320tph)
Transport Dimensions Width: 3.31m Length: 21.03m Height: 4.09m
Working Dimensions Width: 5.77m Length: 20.98m Height: 5.03m
Weight 94,006 lbs
CSS Range Min Lower: 20mm Max Lower: 50mm Min Upper: 75mm Max Upper: 150mm
Download Brochure
PLEASE BE SURE TO CHECK OUT ENTIRE POWERSCREEN WHEELED PLANT RANGE
Gladiator H8203
$0 Down Payment
Wheeled Plant
The Gladiator H8203 is an electrically driven, wheeled horizontal screening plant with a 20' x…
Gladiator H6203
$0 Down Payment
Wheeled Plant
The Gladiator H6203 is a new, electrically driven, wheeled horizontal screening plant which offers…
Gladiator TP320SR
$0 Down Payment
Wheeled Plant
The Gladiator TP320SR is a new hybrid-electric drive, wheeled, closed-circuit impact crusher. This…
Subscribe to our newsletter