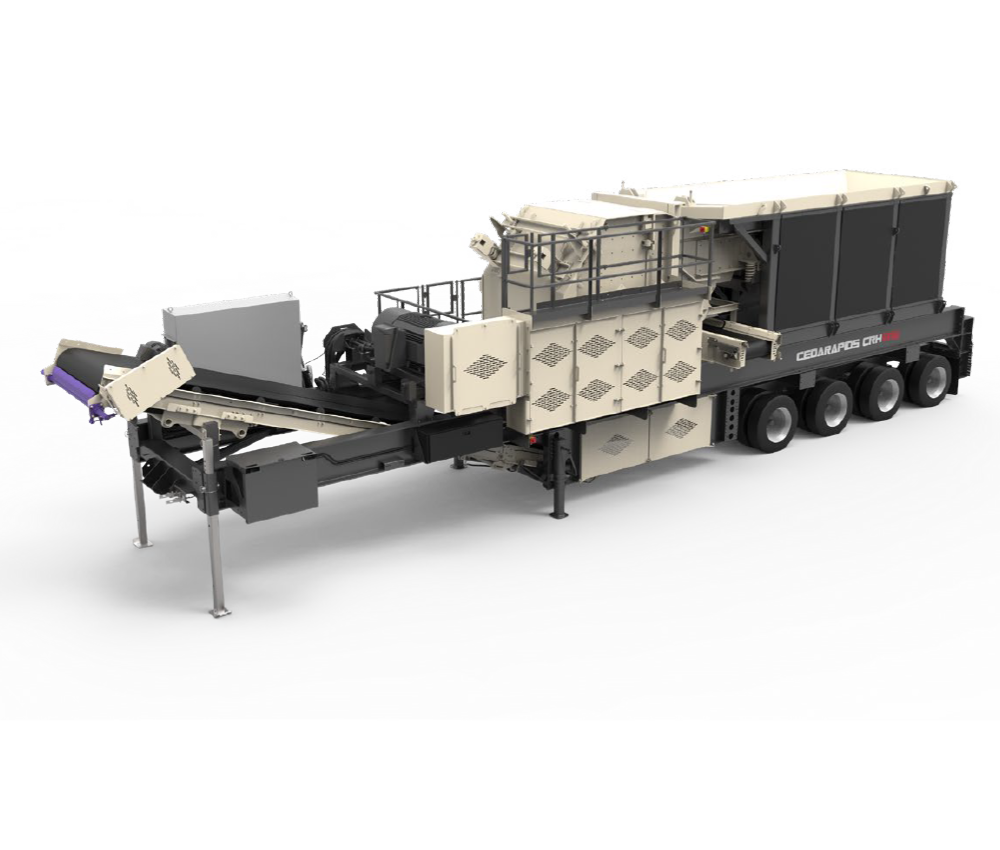 Why Choose this product?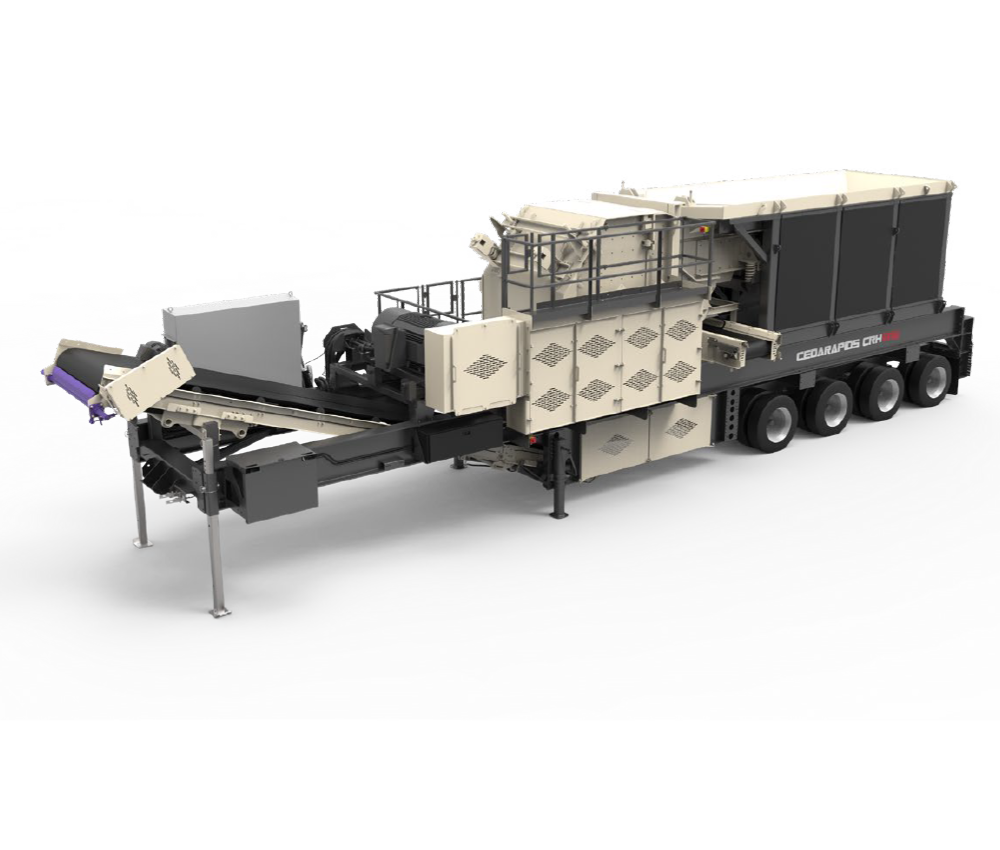 The CRH1316 Cedarapids is a high-capacity portable impactor plant that offers superior performance and versatility. Equipped with the powerful IP1316 impact crusher, this plant is capable of handling large feed sizes and producing high-quality cubical aggregates. It features a 3-bar rotor with adjustable blow bars for maximum efficiency and control over the final product. The CRH1316 Cedarapids also includes a heavy-duty vibrating grizzly feeder, allowing for a consistent and continuous feed. With its compact design and easy setup, this plant is ideal for both stationary and portable applications. Overall, the CRH1316 Cedarapids is a reliable and efficient solution for crushing and screening projects.
Learn More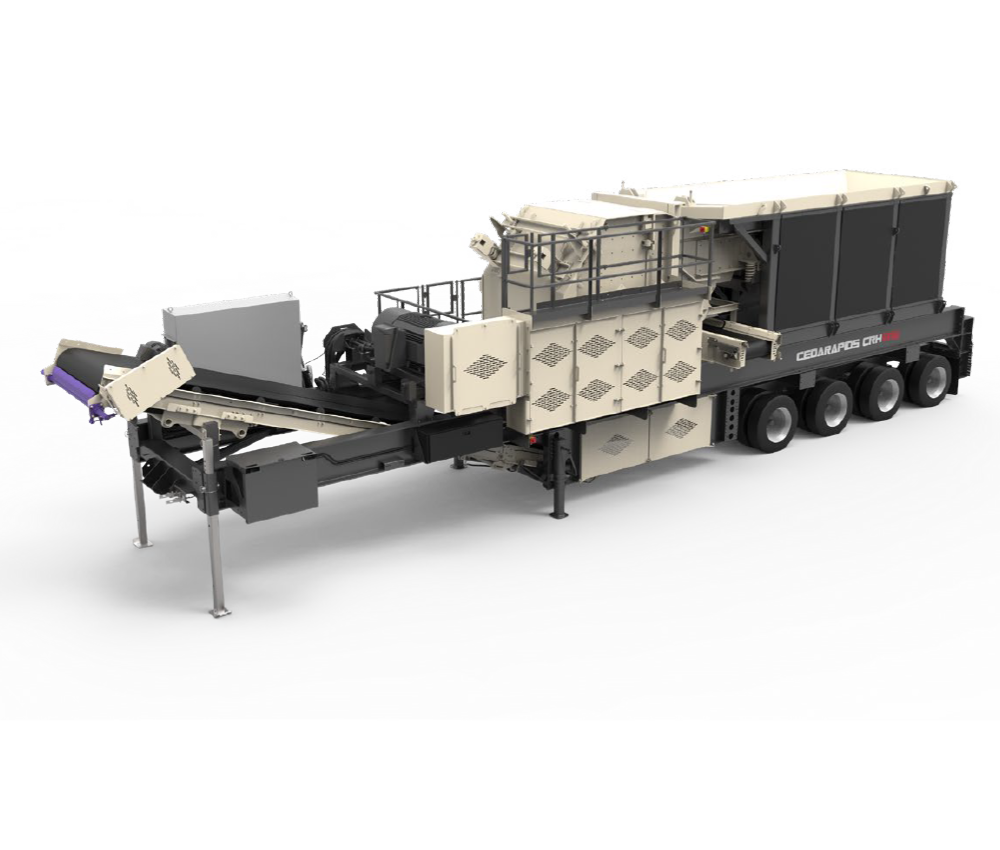 SPECIFICATIONS
Weight 121,050 lbs
Transport Dimensions (LxWxH) 17425x3633x4293 mm
Axles 4 Axle
Download Brochure
Please be sure to check out entire Crusher range
CRV2350
The CRV2350 Cedarapids is a versatile and efficient cone crusher designed for the mining and…
CRV2050
The CRV2050 Cedarapids is a cutting-edge cone crusher designed for the mining and quarrying…
CRV2000
The CRV2000 Cedarapids is a versatile and efficient portable VSI (Vertical Shaft Impactor) plant….
Subscribe to our newsletter