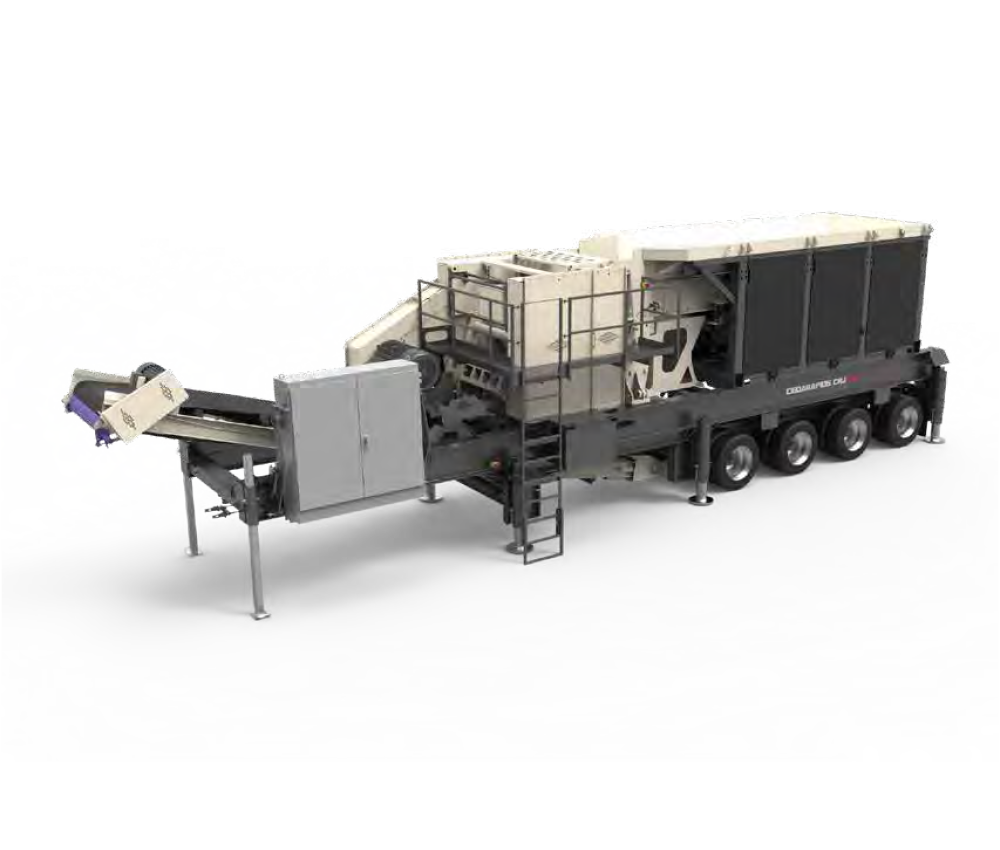 Why Choose this product?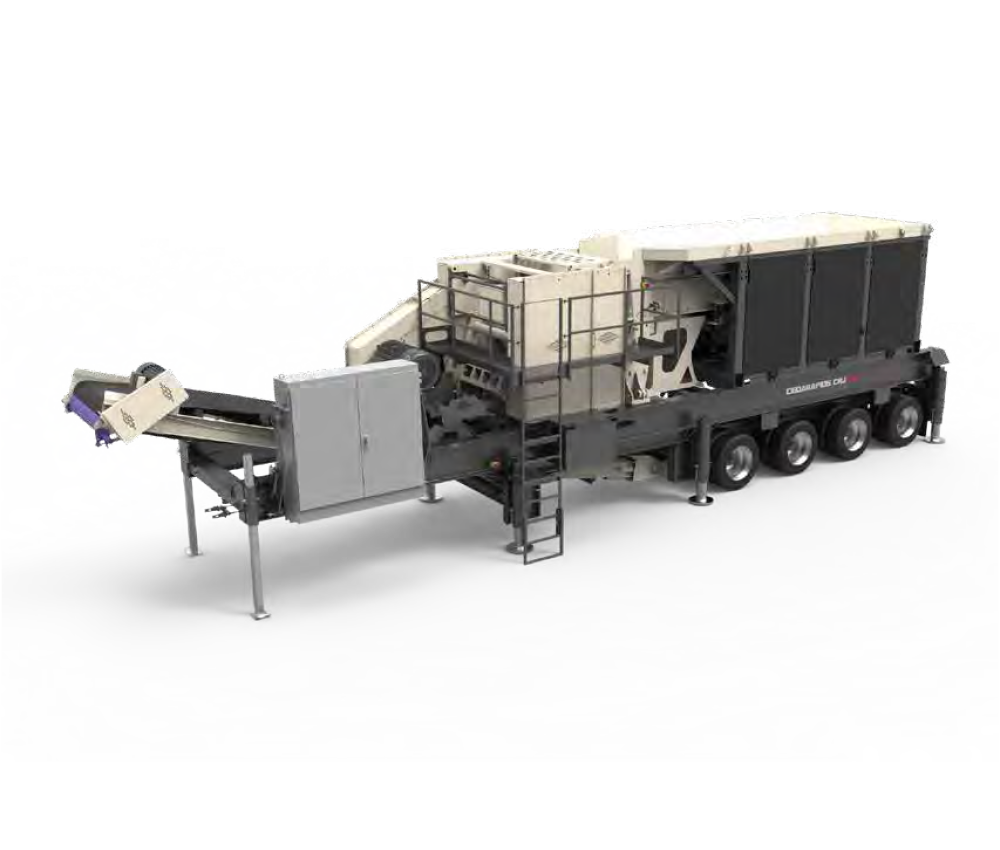 The Cedarapids CRJ3255 jaw plant is a portable crushing machine that combines the popular JW55 jaw crusher with a high stroke 52″x20′ vibrating grizzly feeder. This plant is designed for high production and is equipped with a quarry duty JW55 crusher, which features a large 32″x55″ opening, long jaws, and an aggressive stroke. The crusher also has a modern hydraulic wedge adjustment and tension rod system for quick and safe adjustments.
The feeder on this crushing plant has a large stroke, providing high feed rates and efficient fines separation on the grizzly section. The wide belt conveyor is designed without curves, allowing it to maintain maximum tension and minimize drive slippage. It also features a heavy-duty shock-absorbing impact bed under the jaw and continuous side flashing along its diverging hopper to reduce spillage and maintenance.
Learn More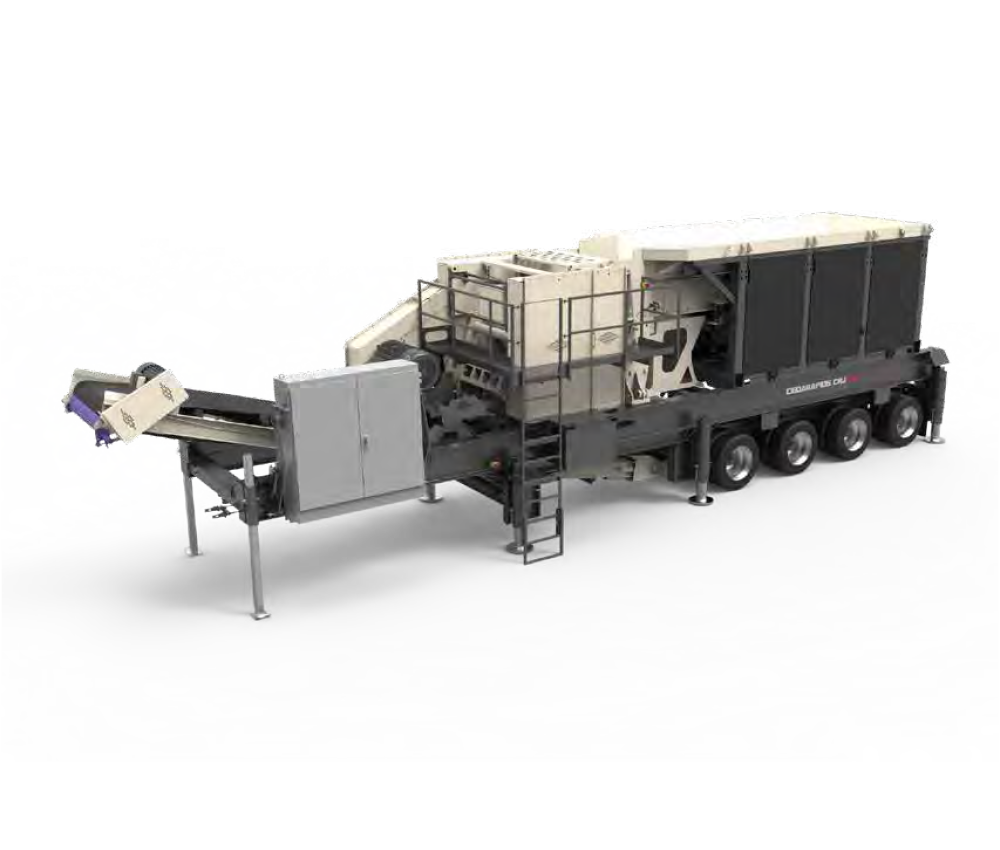 SPECIFICATIONS
Weight 135,585 lbs
Transport Dimensions (LxWxH) 15697x3378x4090 mm
Axles 4 Axle
Capacity 255-760 tph
Download Brochure
Please be sure to check out entire Crusher range
CRV2350
The CRV2350 Cedarapids is a versatile and efficient cone crusher designed for the mining and…
CRV2050
The CRV2050 Cedarapids is a cutting-edge cone crusher designed for the mining and quarrying…
CRV2000
The CRV2000 Cedarapids is a versatile and efficient portable VSI (Vertical Shaft Impactor) plant….
Subscribe to our newsletter