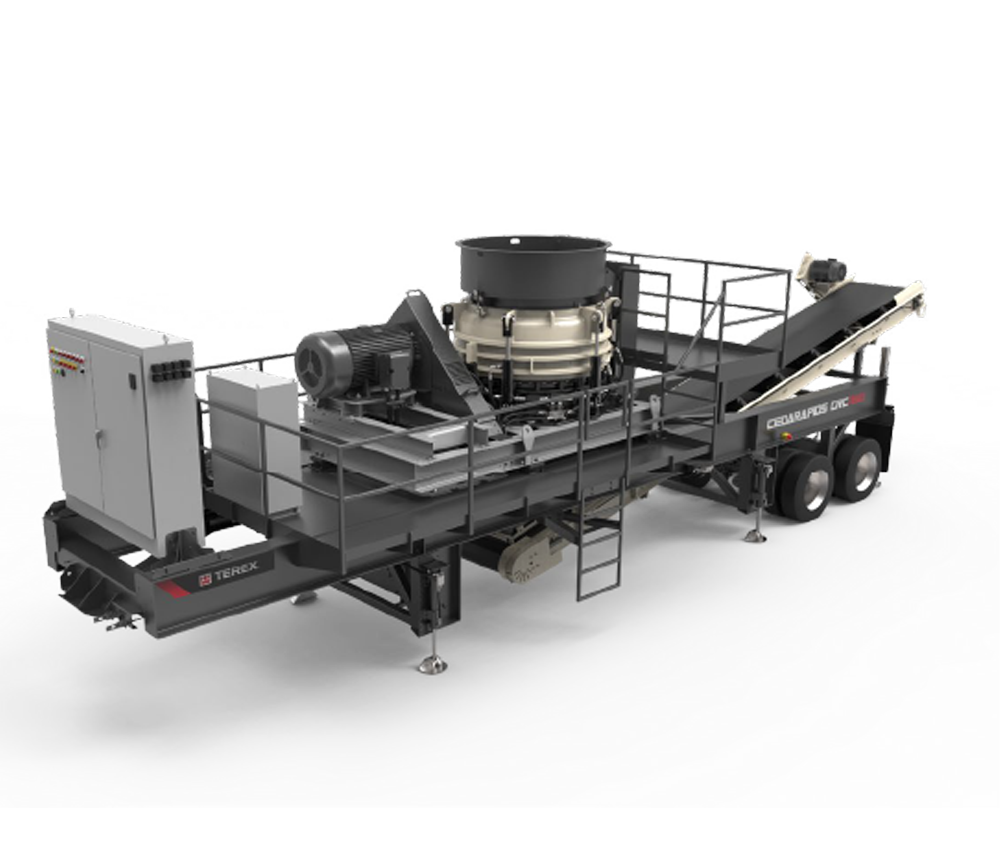 Why Choose this product?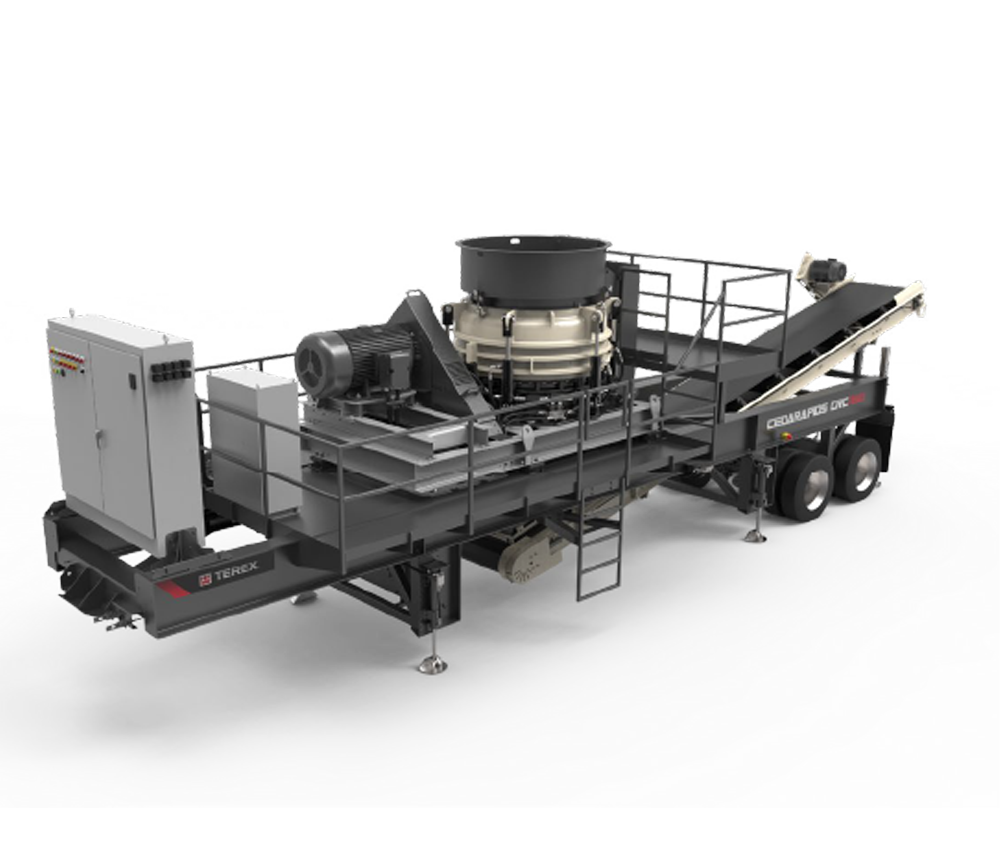 The Cedarapids® CRC1150 cone plant offers impressive production capabilities. This highly mobile plant is equipped with the TC1150 cone crusher, which utilizes efficient roller bearings for optimal performance and functionality. Several notable advancements enhance the crusher's capabilities, including automated cone controls and larger closed side settings. The plant is powered by a 300 hp (225kW) motor and drive, all mounted on a rubber isolated frame. Additionally, the plant features an oversized cone feed hopper extension with an overflow chute, a "straight-line" undercrusher conveyor, a metal detector, and service platforms. Maintenance is made easy with conveniently located grease banks and a ground access cone lubrication module.
Learn More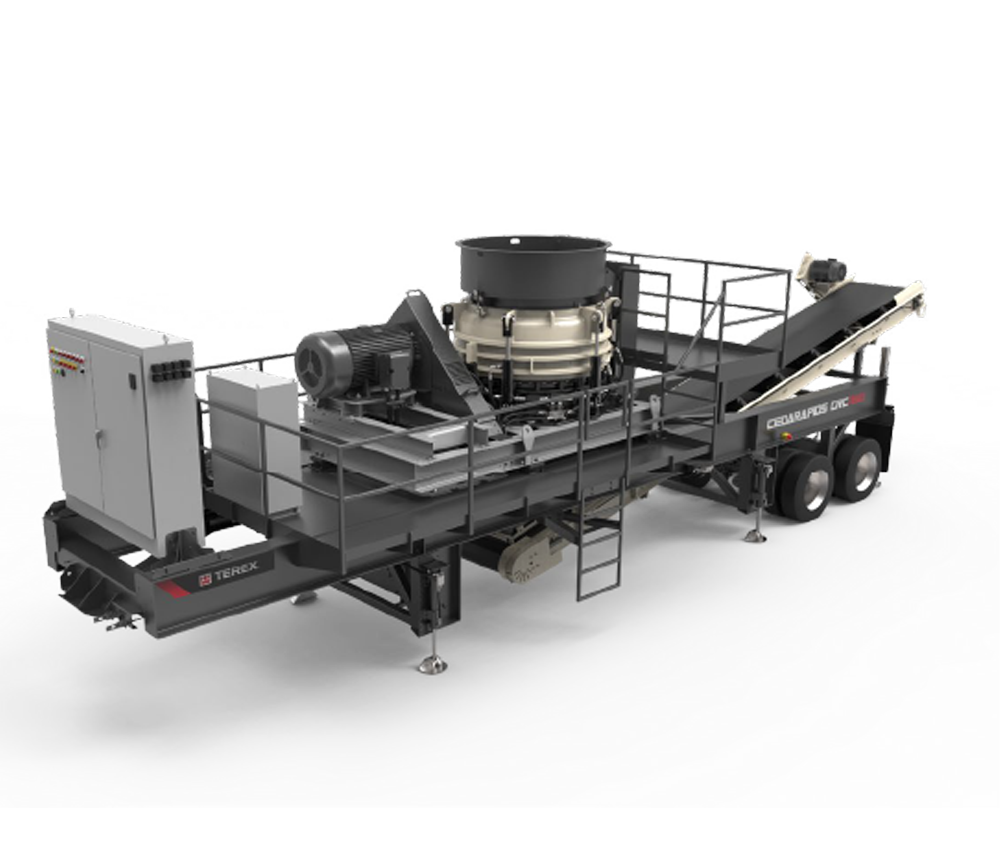 SPECIFICATIONS
Weight 60,900 lbs
Transport Dimensions (LxWxH) 14300x3353x4115 mm
Axles 2 Axle
Capacity 165-320 tph
Download Brochure
Please be sure to check out entire Crusher range
CRV2350
The CRV2350 Cedarapids is a versatile and efficient cone crusher designed for the mining and…
CRV2050
The CRV2050 Cedarapids is a cutting-edge cone crusher designed for the mining and quarrying…
CRV2000
The CRV2000 Cedarapids is a versatile and efficient portable VSI (Vertical Shaft Impactor) plant….
Subscribe to our newsletter