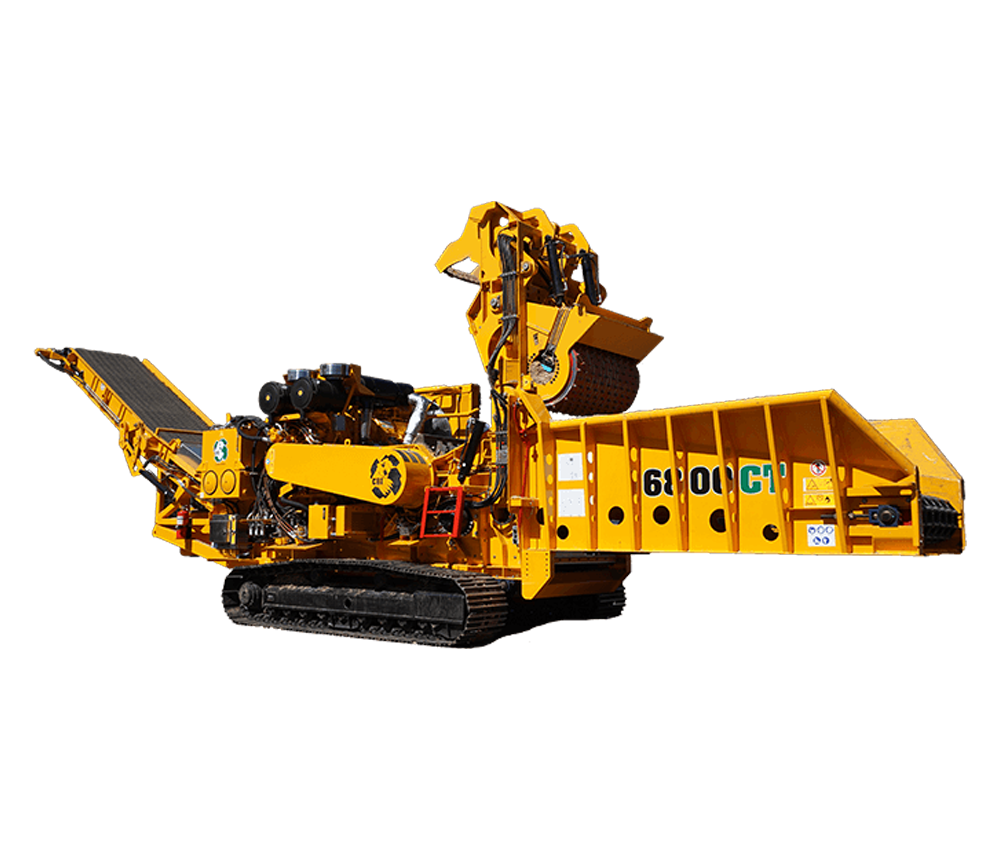 Why Choose this product?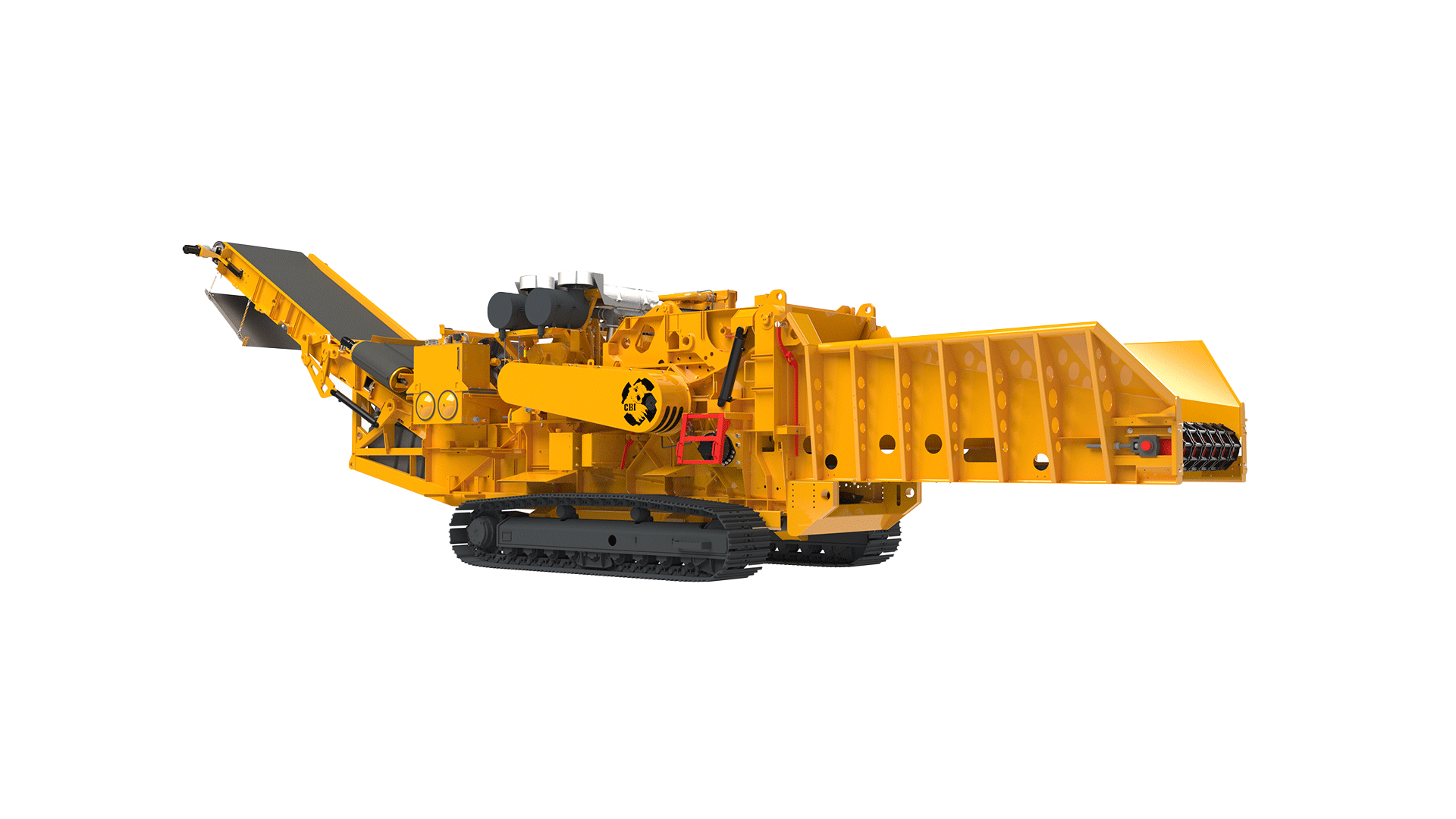 The CBI Magnum Force 6800CT Horizontal Grinder has been engineered to surpass every horizontal grinder that came before it. Once land clearing and wood waste professionals switch to CBI grinders for their ultimate production, performance, and durability, they never look back. This is the best horizontal grinder on the market.
Download Brochure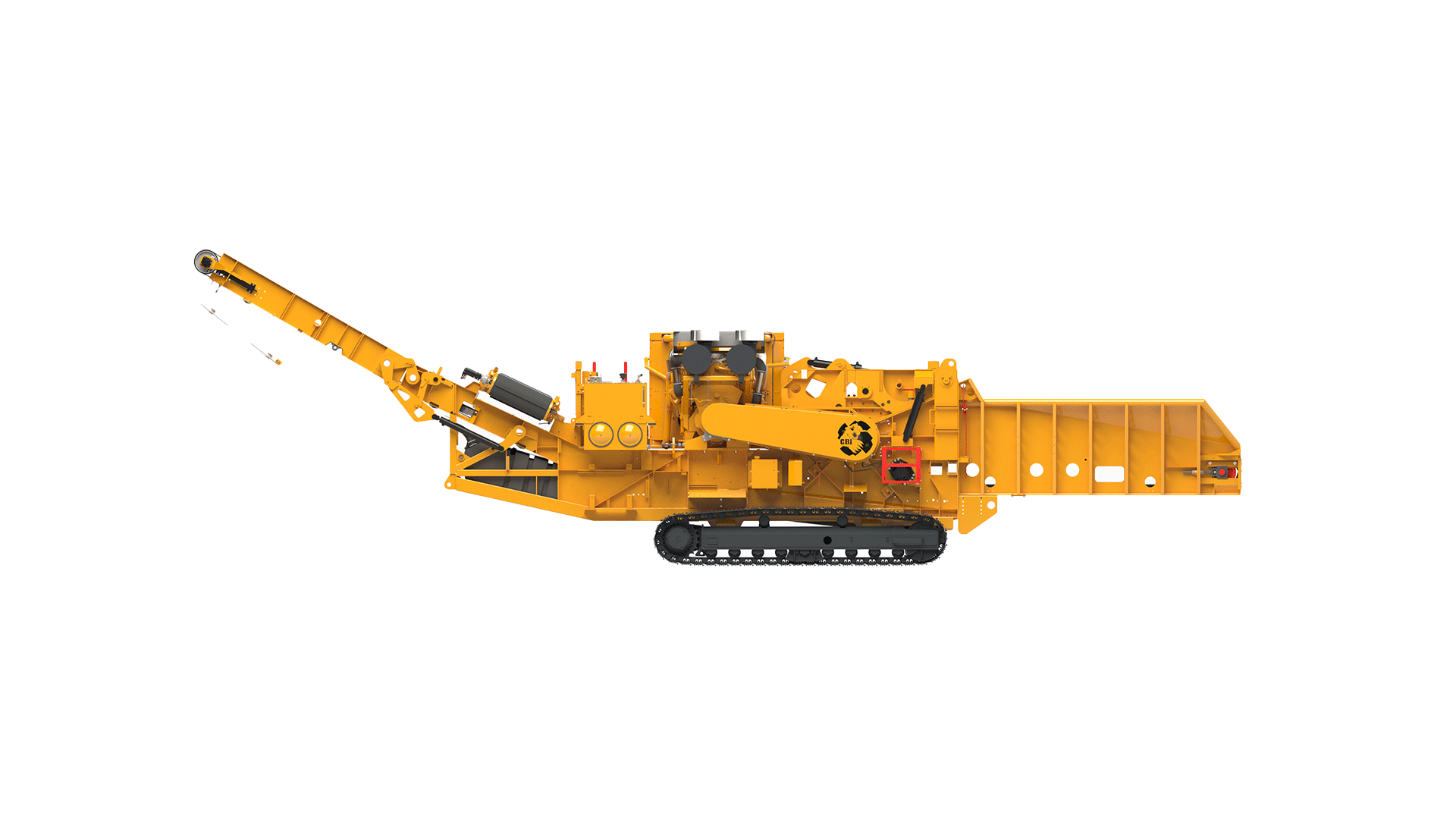 Specification
Engine CAT C27; 1050hp engine (Option – CAT C32; 1125hp or 1200hp engine) / CAT C27; 782kW (Option – CAT C32; 838kW or 894kW engine)
Machine Length 43'-2" / 13,159mm
Machine Width width: 11′ 1″ / 3,383mm
Fuel Capacity 475 Gallons / 1798 Liters
Rotor Size Width: 60" – Diameter: 40" – Shaft: 8" / Width: 1,524mm – Diameter: 1,016mm – Shaft: 203mm
Weight 89,500lbs – 95,000lbs
Download Brochure
PLEASE BE SURE TO CHECK OUT ENTIRE CHIPPER & GRINDER RANGE
CBI Chipmax 484VR
The 484VT Commercial Wood Chipper is powered by a 765hp engine for maximum production.
CBI Chipmax 484BT
This compact and reliable drum chipper consistently out-produces other drum chippers by up to 50…
CBI 754
The Magnum Force 754 Disc Chipper is a portable unit that provides the pulp and paper industry with…
Subscribe to our newsletter