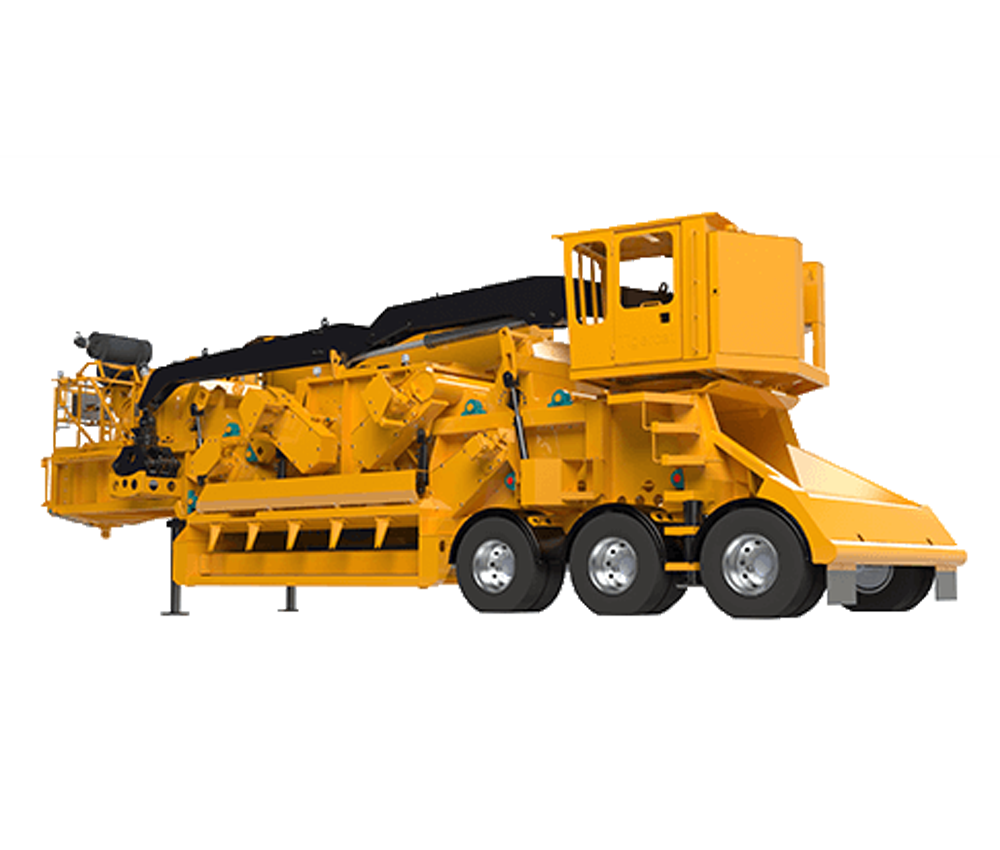 Why Choose this product?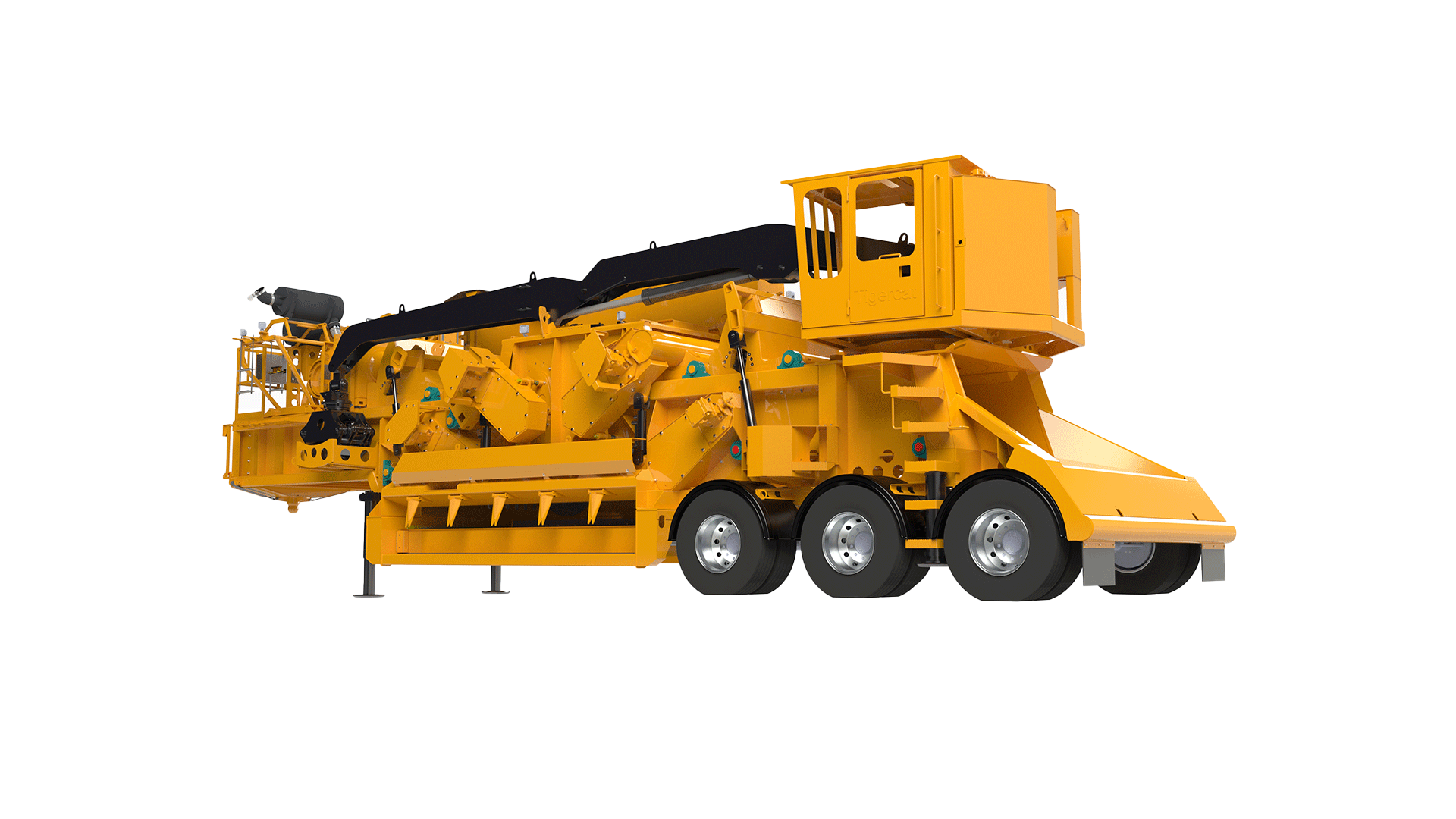 No other flail debarker in the industry is more rugged than the CBI Magnum Force Flail 604. It is designed and manufactured to meet the standards of logging contractors across the globe. Capable of processing over 150 tons per hour powered by CAT C-18 765 HP diesel engine (currently not updated in the downloadable brochure), this massive debarking machine handles tree diameters of up to 24". Its four-roll flail design guarantees maximum debarking action to assure owners earn a timely ROI through a quality end product.
Download Brochure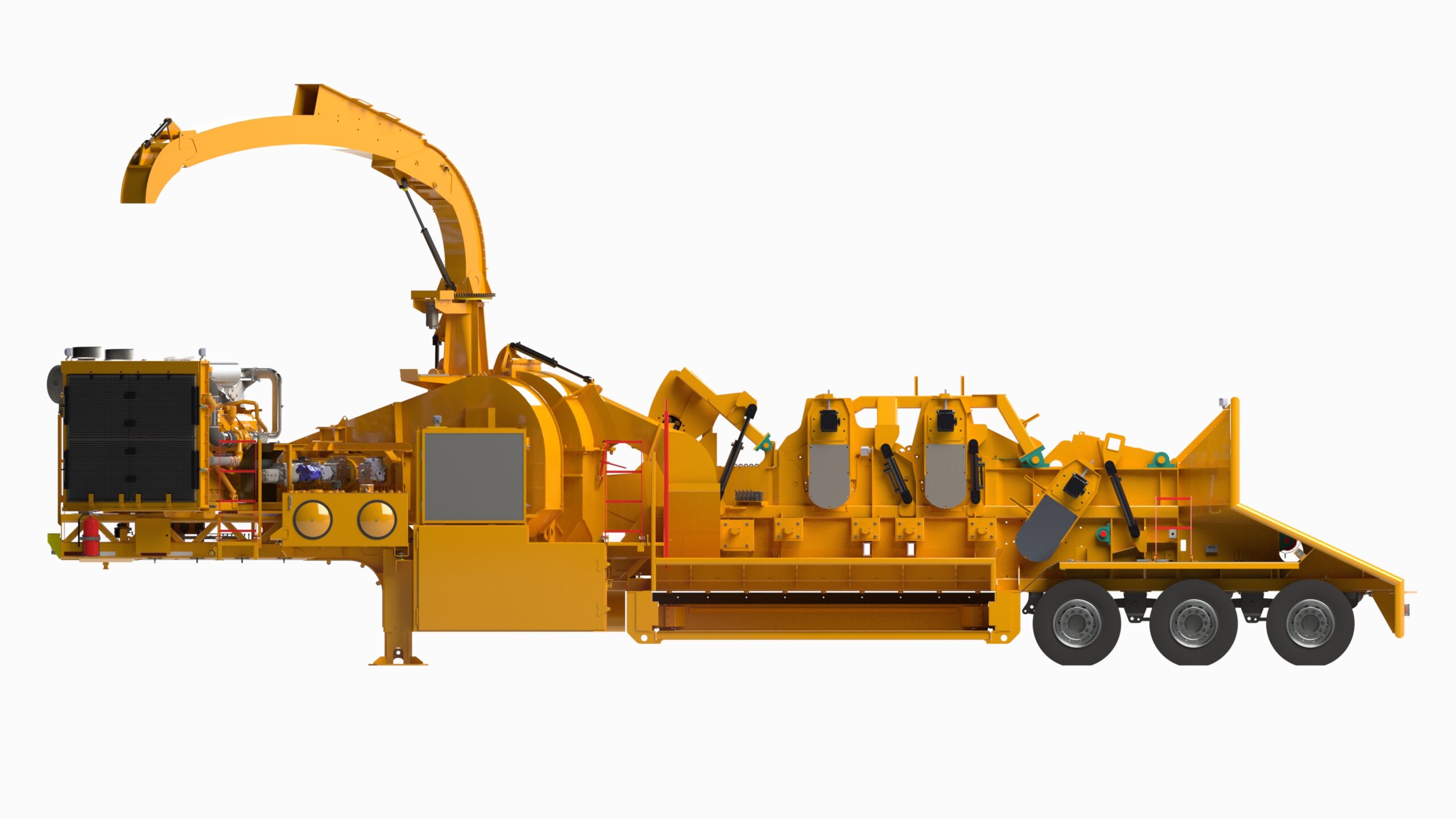 Specification
Engine CAT C18; 600 hp / CAT C18; 447kW
Machine Length 44′ 11″ / 13.69m
Machine Weight 98,000lbs
Fuel Capacity 330 gallons / 1,249 liters
Drum Capacity Flail Drum – Width: 60″ Diameter: 40″ / Flail Drum: Width: 1.5m Diameter: 1.01m
Download Brochure
PLEASE BE SURE TO CHECK OUT ENTIRE CHIPPER & GRINDER RANGE
CBI Chipmax 484VR
The 484VT Commercial Wood Chipper is powered by a 765hp engine for maximum production.
CBI Chipmax 484BT
This compact and reliable drum chipper consistently out-produces other drum chippers by up to 50…
CBI 754
The Magnum Force 754 Disc Chipper is a portable unit that provides the pulp and paper industry with…
Subscribe to our newsletter