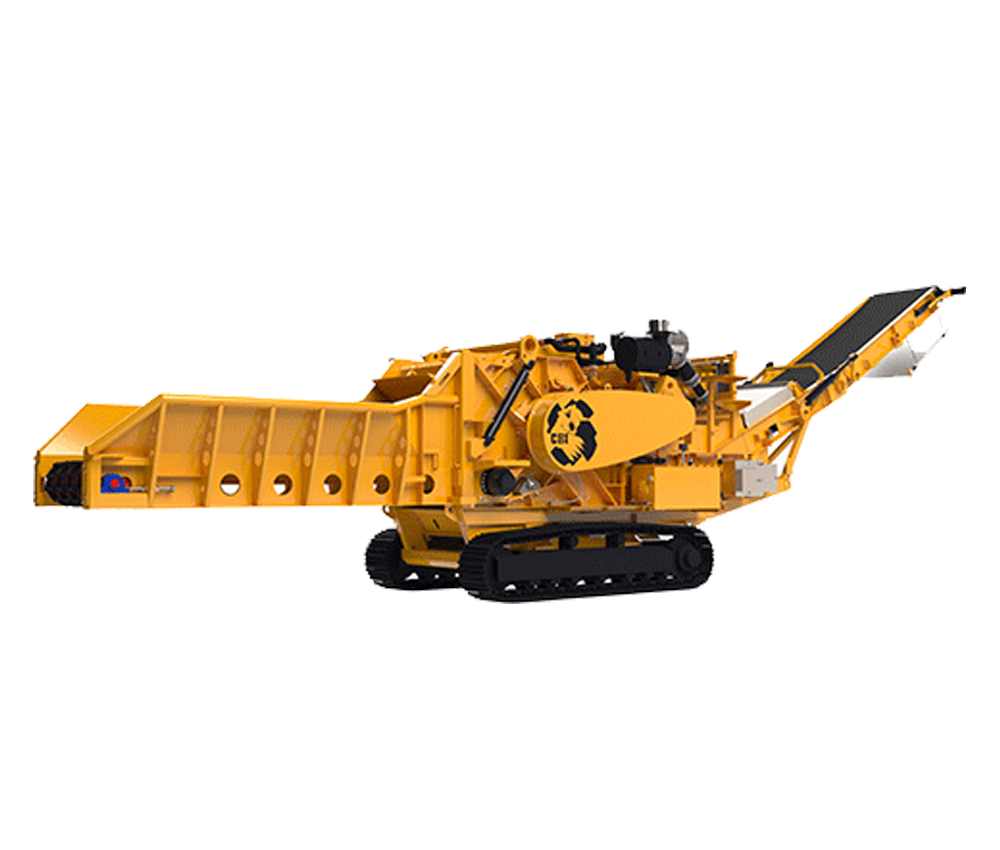 Why Choose this product?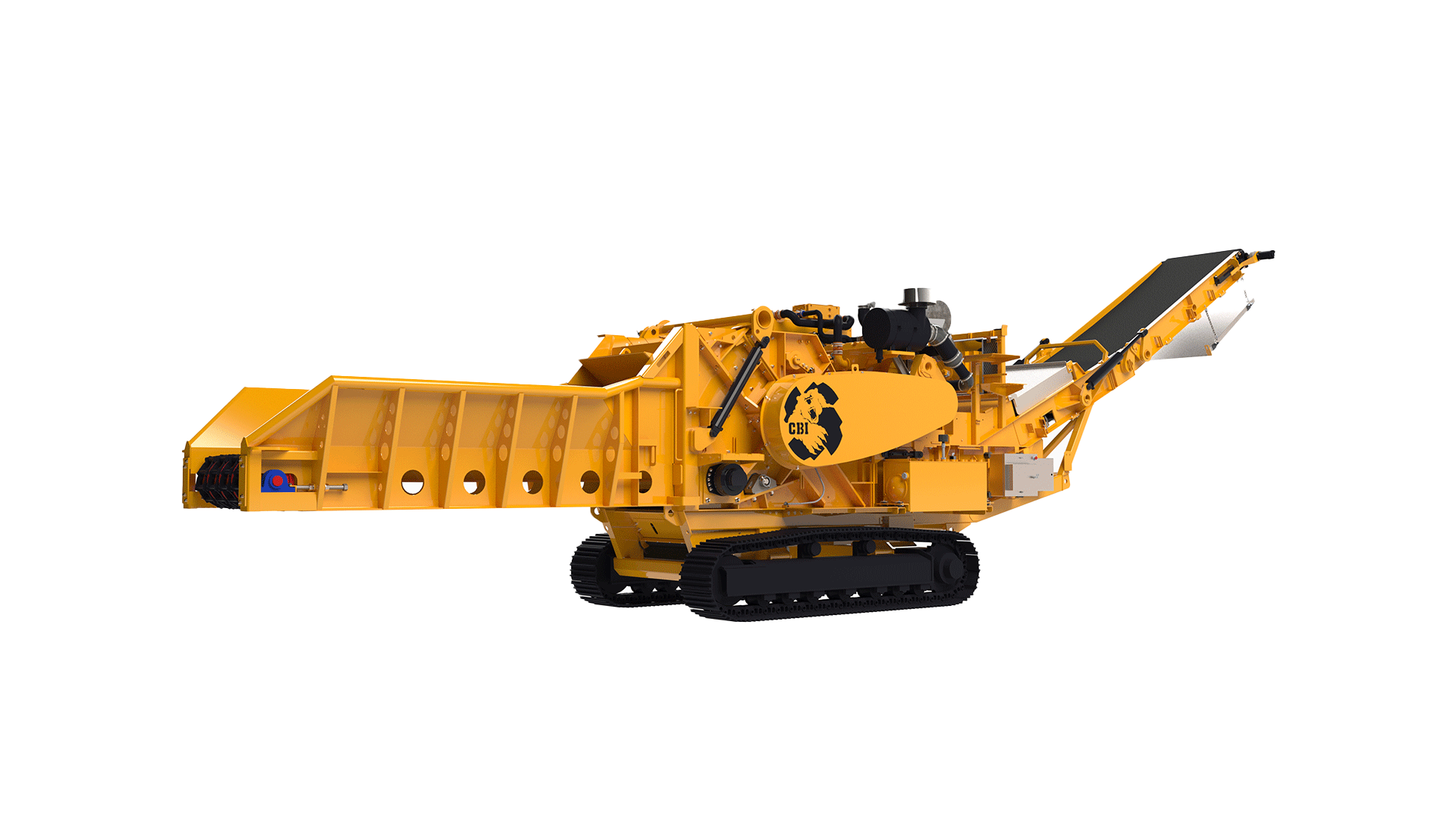 The CBI Magnum Force 5400BT is a part of CBI's next generation series of horizontal grinders. The 5400BT allows owners to select from four different field-swappable rotors to accommodate changing materials and processing demands. This unique design provides the flexibility to process an exceptionally wide variety of materials and generate the products that your clients demand – all with a single machine. To further its unique design, the PT Tech hydraulic PTO and hydraulic engagement replaces the need for a clutch.
Download Brochure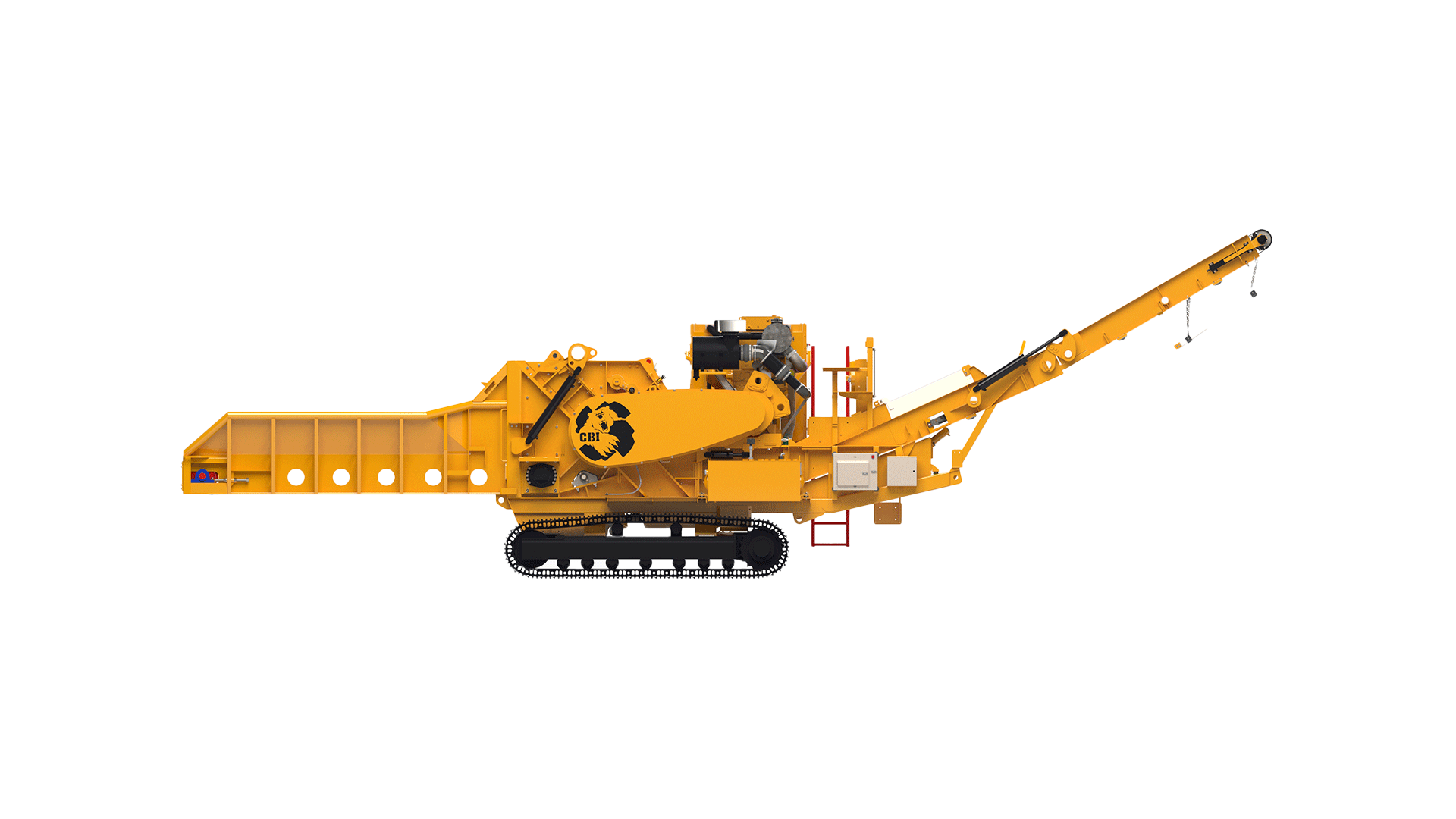 Specification
Engine CAT C18; 570kW
Working Dimensions Width: 2.54m Length: 15.05m Height: 4.82m
Transport Dimensions Width: 2.54m Length: 12.1m Height: 3.65m
Weight 70,000lbs – 76,000lbs (depending on options)
Download Brochure
PLEASE BE SURE TO CHECK OUT ENTIRE CHIPPER & GRINDER RANGE
CBI Chipmax 484VR
The 484VT Commercial Wood Chipper is powered by a 765hp engine for maximum production.
CBI Chipmax 484BT
This compact and reliable drum chipper consistently out-produces other drum chippers by up to 50…
CBI 754
The Magnum Force 754 Disc Chipper is a portable unit that provides the pulp and paper industry with…
Subscribe to our newsletter