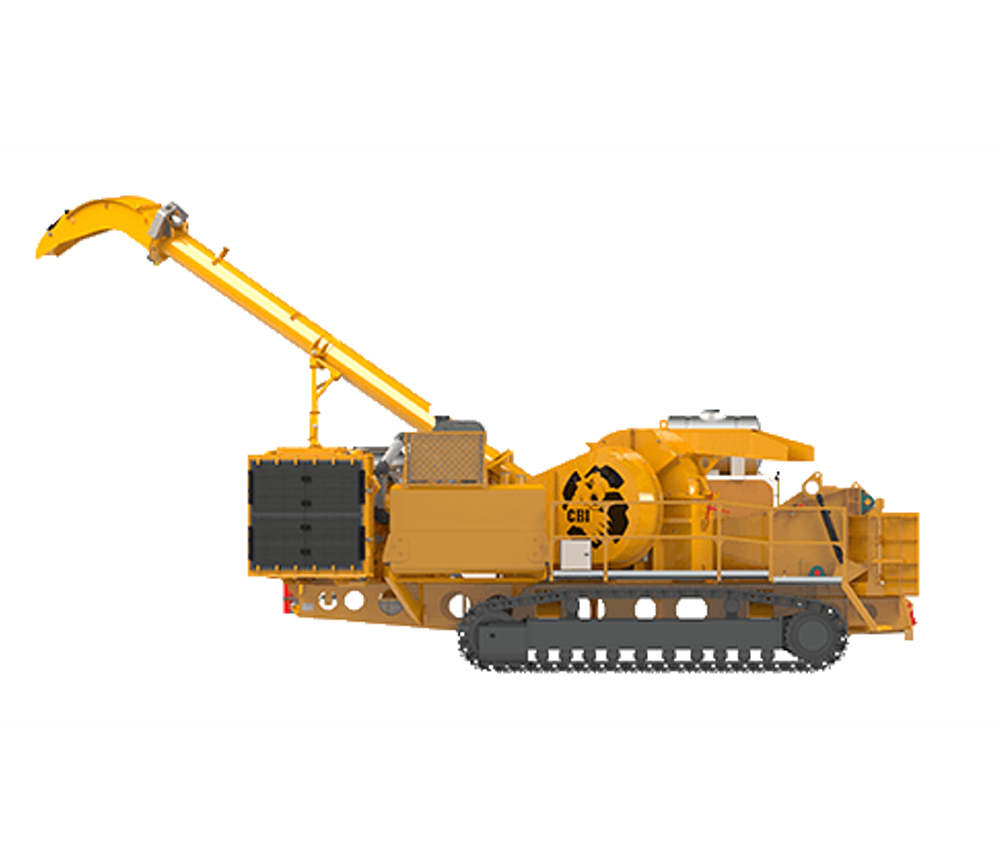 Why Choose this product?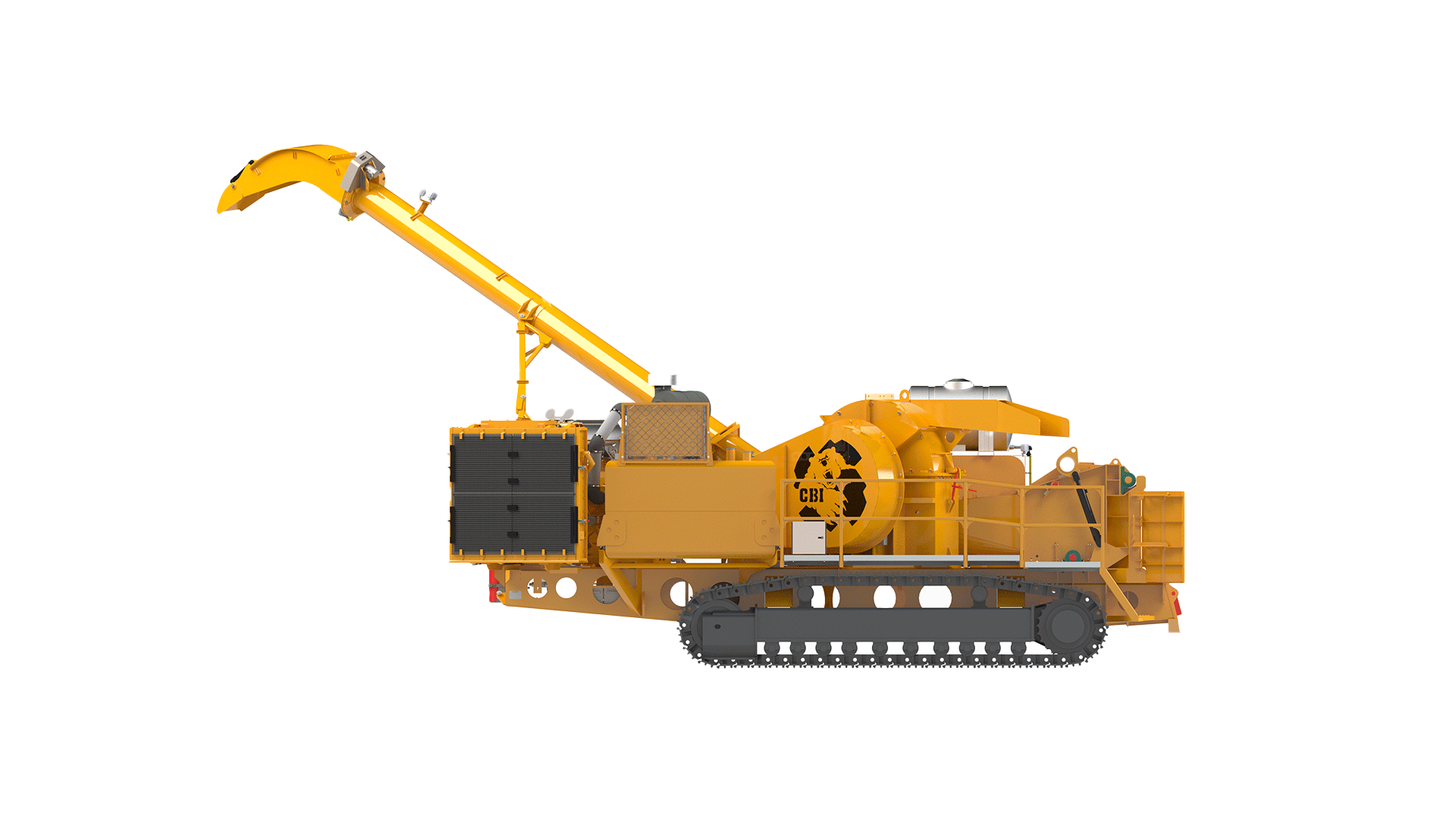 The Magnum Force 754 Disc Chipper is a portable unit that provides the pulp and paper industry with a highly productive industrial disc wood chipper. Capable of producing up to 150 tons per hour of uniform wood chips, this disc chipper features a 75" diameter, 4-knife chipper disc to produce wood chips from 5/8" to 1".
Download Brochure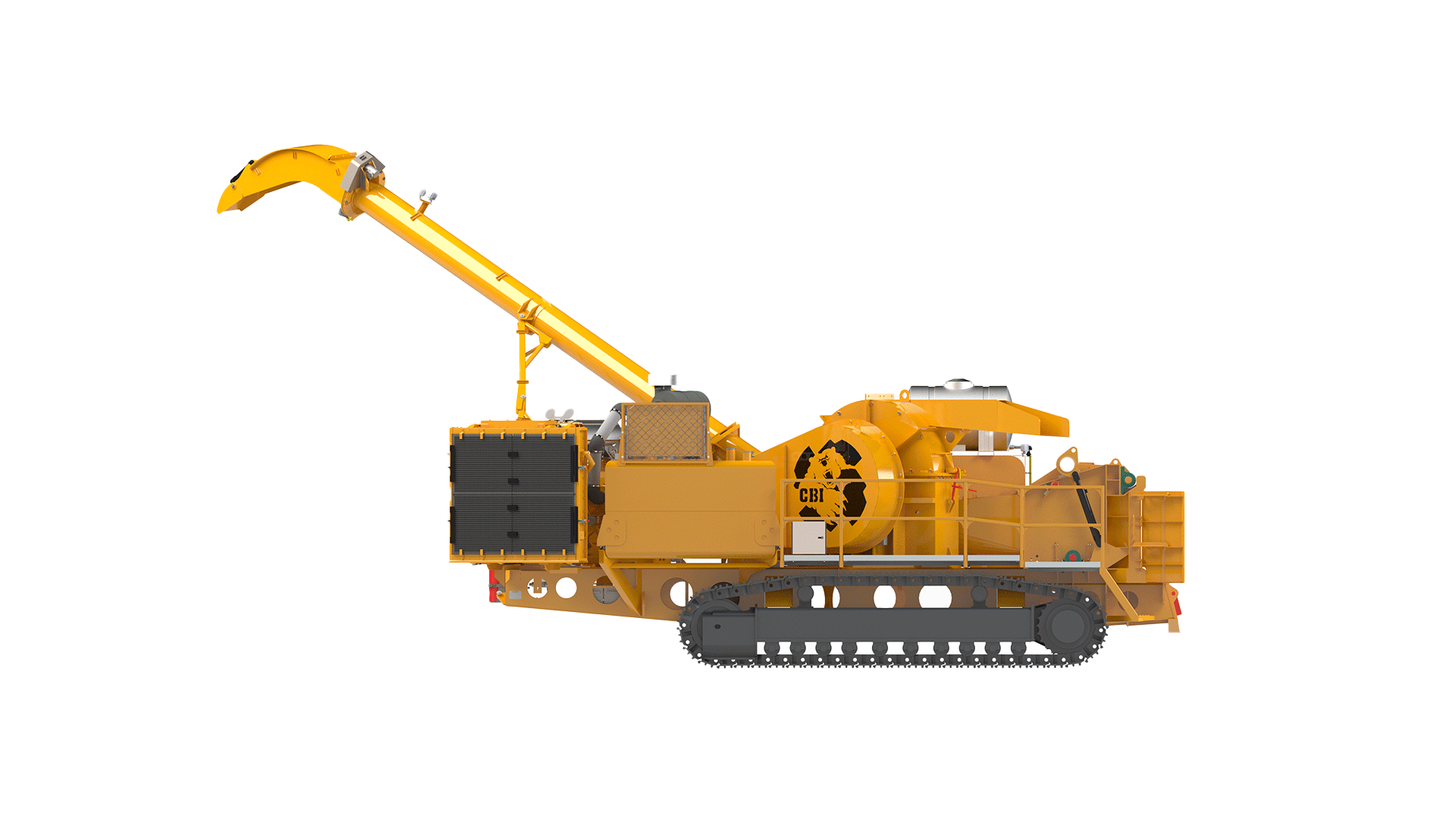 Specification
Engine CAT C27; 787 kW T4 Final
Working Dimensions Width: 7.15m with chute Length: 11.81m Height: 5.76m
Transport Dimensions Width: 3.56m Length: 12.67m Height: 3.61m
Fuel Capacity 1419 Liters
Weight 91,000lbs
Download Brochure
PLEASE BE SURE TO CHECK OUT ENTIRE CHIPPER & GRINDER RANGE
CBI Chipmax 484VR
The 484VT Commercial Wood Chipper is powered by a 765hp engine for maximum production.
CBI Chipmax 484BT
This compact and reliable drum chipper consistently out-produces other drum chippers by up to 50…
CBI 754
The Magnum Force 754 Disc Chipper is a portable unit that provides the pulp and paper industry with…
Subscribe to our newsletter