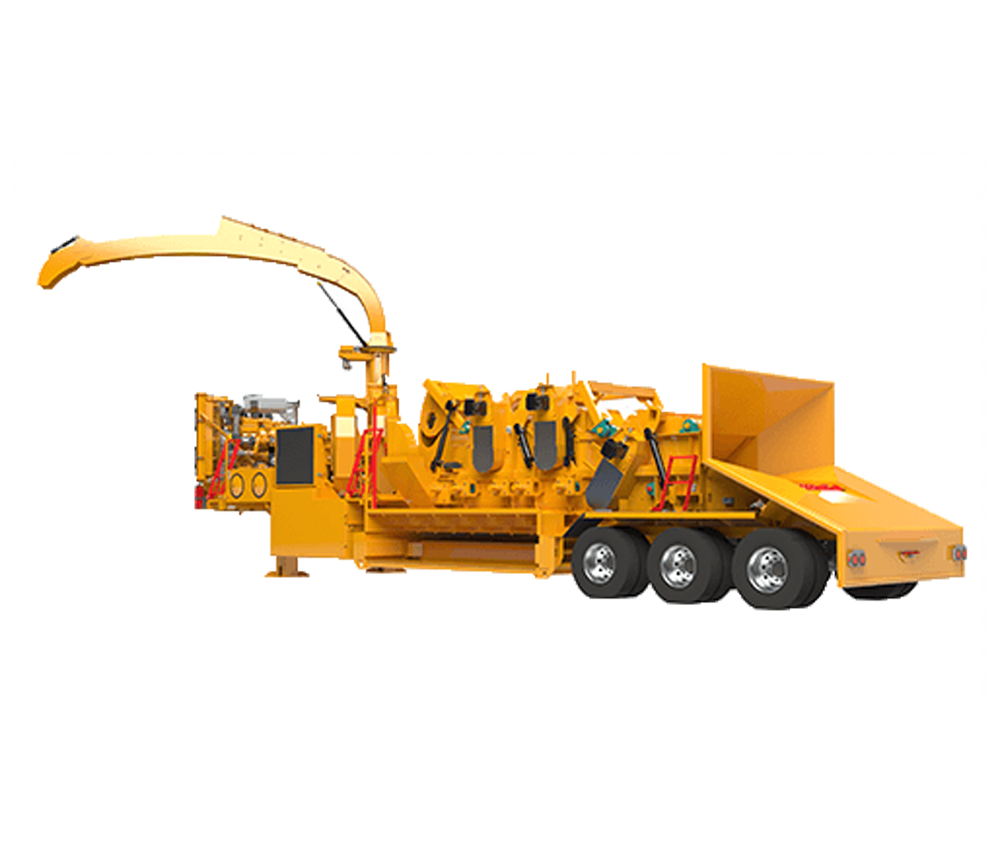 Why Choose this product?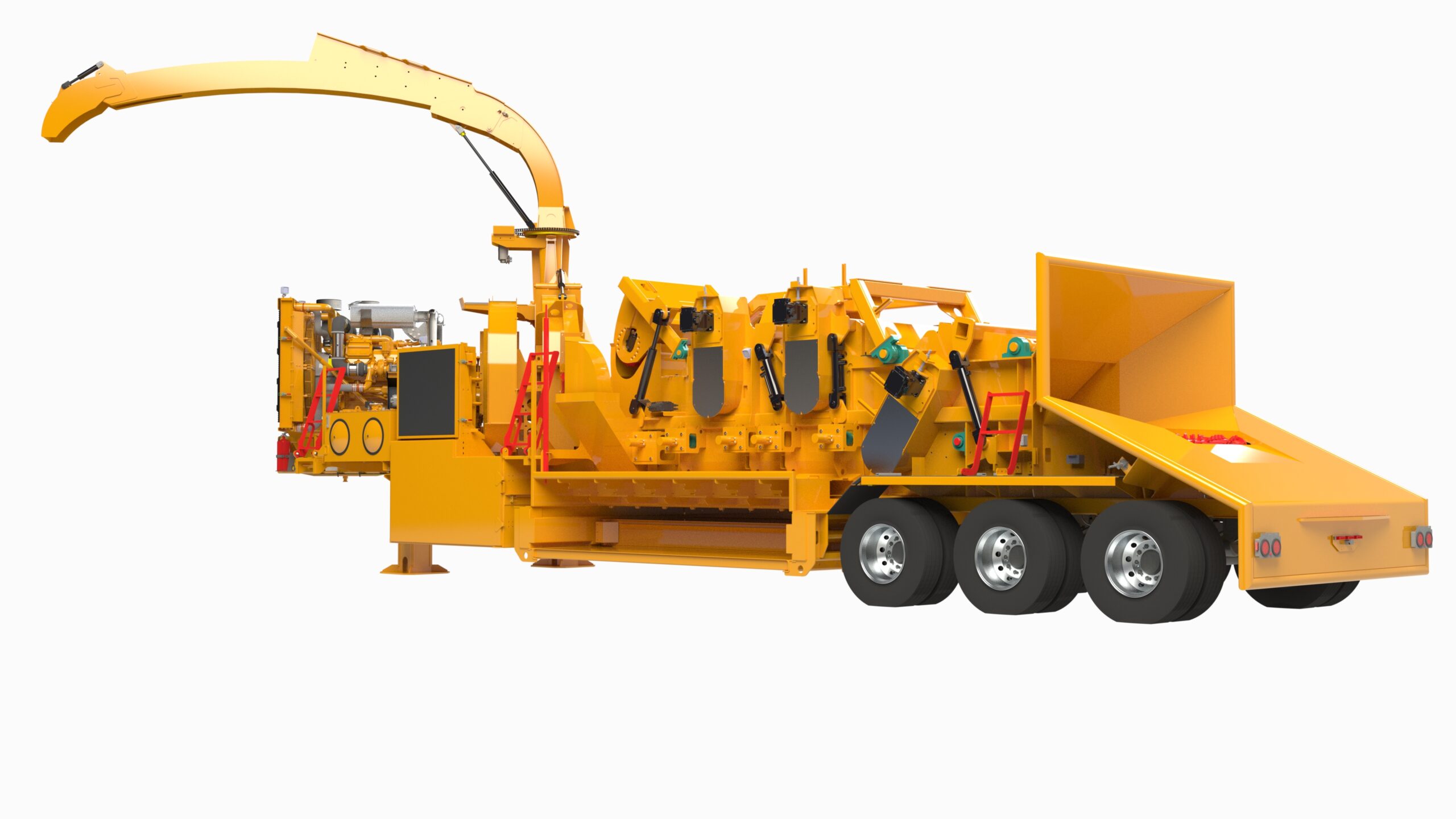 Combining the CBI Magnum Force Flail 604 and the CBI Magnum Force 754 Disc Chipper, the newly released 7544 Flail Debarker and Disc Chipper combo offers a standalone solution for professionals who need maximum debarking and high-quality chip production all in one unit. The machine comes standard with three flails and the option to add a fourth for whole tree debarking. The 7544 is 53' long, whereas the 604 and 754 combo is 72'4". Powered by a CAT C-32; 1,200 HP engine, you can count on unmatched quality and unrivaled production.
Download Brochure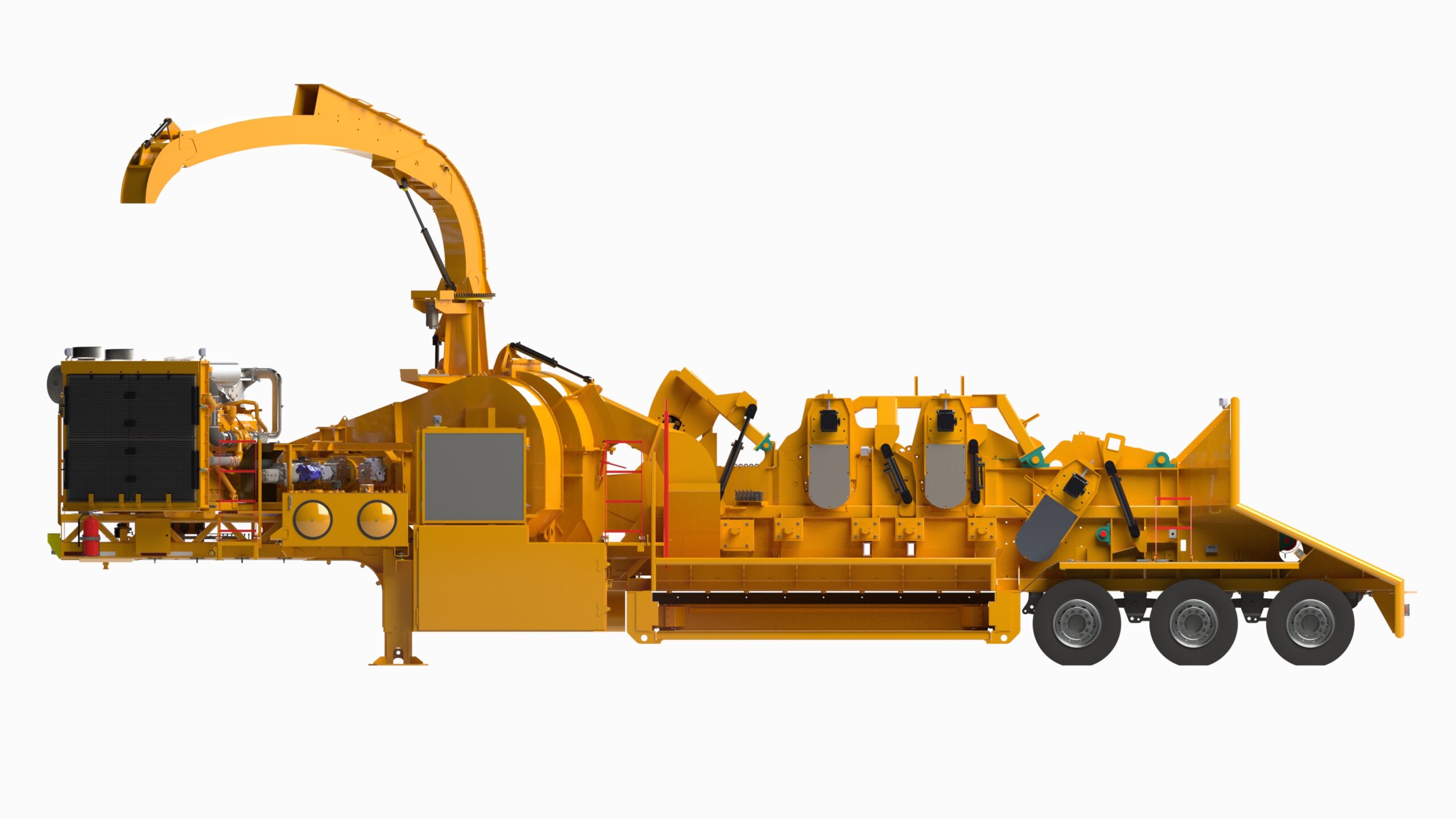 Specification
Engine CAT C-32; 1200hp / CAT C-32; 894 kW
Machine Length 53′ / 16154mm
Machine Weight 113,000 lbs
Fuel Capacity 500 gallons / 1,900 liters
Drum Capacity Flail Drum: Width: 44″ Diameter: 12″ / Flail Drum: Width: 1.11m Diameter: .30m
Download Brochure
PLEASE BE SURE TO CHECK OUT ENTIRE Chipper & Grinder RANGE
CBI Chipmax 484VR
The 484VT Commercial Wood Chipper is powered by a 765hp engine for maximum production.
CBI Chipmax 484BT
This compact and reliable drum chipper consistently out-produces other drum chippers by up to 50…
CBI 754
The Magnum Force 754 Disc Chipper is a portable unit that provides the pulp and paper industry with…
Subscribe to our newsletter